Some goodies we've put together in the kitchen: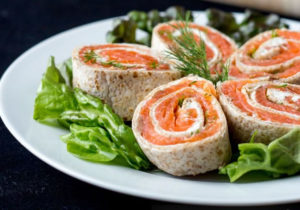 Smoked Salmon Roll-Ups
4 pcs. Lavash Wrap
4 oz. Cream Cheese
8 oz. Smoked Salmon (Nova-Lox or Kippered Salmon)
1 oz. Red Onion
1 tsp. Capers
Chop onions and capers and stir into softened cream cheese.  Spread the cream cheese mix on the lavash wrap. Layer with smoked salmon and cream cheese. Fold and cut into 4 pieces per wrap.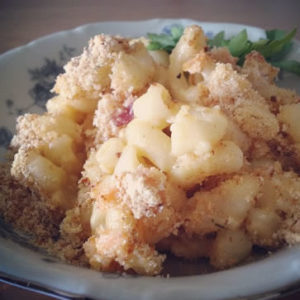 Ma's Smoked Salmon (Rainbow Trout) Macaroni and Cheese
4 cups Dried Macaroni
1 pound Ma Cohen's Kippered Salmon (Rainbow Trout)
1 whole Egg, Beaten
1/4 cup (1/2 Stick Or 4 Tablespoons) Butter
1/4 cup All-purpose Flour
2-1/2 cups Whole Milk
2 teaspoons (heaping) Dry Mustard, More If Desired
1 pound Cheese, Grated
1/2 teaspoon Salt, More To Taste
1/2 teaspoon Seasoned Salt, More To Taste
1/2 teaspoon Ground Black Pepper
Optional Spices: Cayenne Pepper, Paprika, Thyme
Cook macaroni until very firm. Macaroni should be too firm to eat right out of the pot. Drain.
In a small bowl, beat egg.
In a large pot, melt butter and sprinkle in flour. Whisk together over medium-low heat. Cook mixture for five minutes, whisking constantly. Don't let it burn.
Pour in milk, add mustard, and whisk until smooth. Cook for five minutes until very thick. Reduce heat to low.
Take 1/4 cup of the sauce and slowly pour it into beaten egg, whisking constantly to avoid cooking eggs. Whisk together till smooth.
Pour egg mixture into sauce, whisking constantly. Stir until smooth.
Add in cheese and stir to melt.
Add salt and pepper. Taste sauce and add more salt and seasoned salt as needed! DO NOT UNDERSALT.
Pour in drained, cooked macaroni and stir to combine.
Serve immediately (very creamy) or pour into a buttered baking dish, top with extra cheese, and bake for 20 to 25 minutes or until bubbly and golden on top.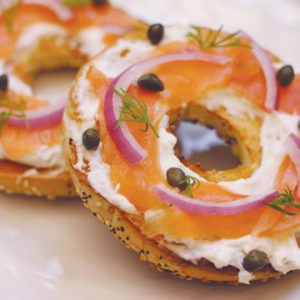 The Classic
1 Everything Bagel
1 Slice Red Onion
2 oz. Garlic Herb Cream Cheese
1 Slice Ma Cohen's Nova Lox
½  tsp. Capers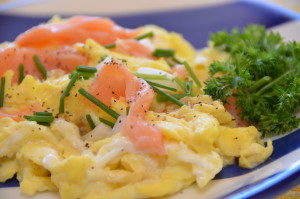 Lox and Eggs
3 eggs
4 oz. Ma Cohen's Nova Lox
¼  cup chopped  onion
Sprinkle of dill seasoning
For an even more savory option, add 1 tbsp cream cheese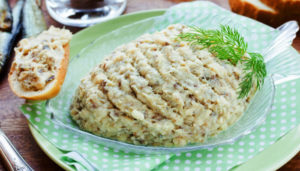 Randi's Whitefish Salad
8 oz. Ma Cohen's Smoked Whitefish
½ cup chopped onion
½ cup chopped celery
1 tbsp Hellman's Mayonnaise
1 tsp. Salt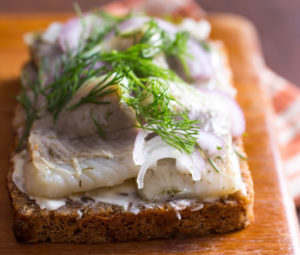 Herring and Rye
Enjoy any variety of our pickled herring with sliced onion and rye bread for an old fashioned delicacy.
A wonderful Michigan based chef Emily Watson has a wonderful recipe using Ma Cohen's smoke trout. Visit the page here:
Smoked Trout Pasta Salad